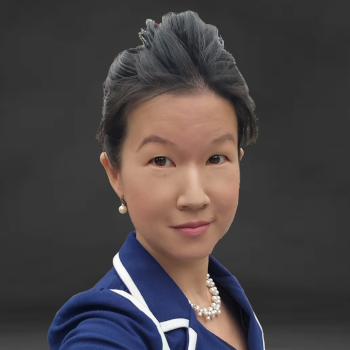 Cloud Computing
Compliance
Datenschutz
Digitale Bildung
Digitale Geschäftsmodelle
Digitalisierung
Diversity
Internet of Things
Künstliche Intelligenz
Leadership
Mobility
New Work
Vita
Katrin has a proven track record as an extraordinary female leader in tech, leading eight departmental areas, belonging to the five members of the top management. Leading organizations with exceptional solutions for digital and cultural transformation, she mentors as a role model and inspires the upcoming generation of Gen Y-Z leaders. Through thought leadership and expertise, she acts as a keynote speaker about sustainability meets IT, diverse leadership, AI technology, women in tech, fintech, financial independence, value investing, and cybersecurity.

Katrin is an Executive and Award winning Leader in tech with >10y experience in technology consulting, general management, corporate strategy, digital and cultural transformation. Enabling digital experience across digital ecosystems, products and services, she holds a proven track record by combining business acumen, tools and technology with innovative strategies. As a known tech thought leader she demonstrates the potential of digital capabilities as an entertaining storyteller to the audience.

Holding a University Master's degree and several post-degree certifications from business to IT, Katrin speaks six languages. She worked in international corporate environments in the UK, Germany, Hungary, Italy, Netherlands, Greece, China, Cyprus, and Switzerland.

Katrin is a Teaching Fellow at Technical University Cologne, Kalaidos University of Applied Sciences Switzerland and is the Chair of CdE Mind Academy Executive Council. She is an influential speaker at corporate and industry conferences. Katrin was recognized in the top Leading Women in Tech and Female One Zero. She encourages digital innovation to drive positive sustainable impact and fosters a more inclusive working environment for Women in Tech.
Beispiel-Vortrag